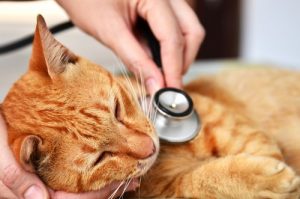 To prepare for the initial consultation, please note the following
Bathing
It is helpful to refrain from giving medicated baths 2 to 3 days before the appointment.
Diet
Write down the brand name of food that is being fed as well as its first 3 ingredients – or – just cut out the ingredient label on the side of most bags of food. Also write down the names of any cookies, biscuits, treats or human food that is being fed regularly.
Shampoos & Medications
Please bring along any shampoos or medications that you've used in the last 6 months.
Intradermal Allergy Skin Testing
If you have requested this test to be performed, please do not feed your pet 12 hours prior to the appointment. The allergy test involves giving the patient a mild sedative, shaving off a square of fur from the left chest wall and injecting 64 enviromental allergenic extracts intradermally. The test takes 25 to 45 minutes to complete including interpretation. Please understand that this test cannot be performed if the patient has received: long acting cortisone, Depo-Medrol or desensitization/allergy shots within 6 weeks; prednisone, deltasone or cortisone tablets within 2 weeks; antihistamines within 2 weeks; eye, ear or skin drops/cream/ointment containing steroids or antihistamines within 2 weeks. Note: if dog is on Atopica/Cyclosporine no withdrawl needed. If you are unsure about medications your pet can be on at the time of skin testing, please ask one of our helpful staff members.